What you discover in the archives!

Since our humble beginning in 1967 (formerly known as the Air Cargo Club of Australia) we've come along way. As we have now rebranded in 2016 we've delved deep into the archives to find the below, which we hope you find interesting, and for a few may bring back a memory or two.
Our original Logo
And just mono!

1983 The bank balance
hits – $532.00
Plus new members from Ansett Customs & Ansett Freight!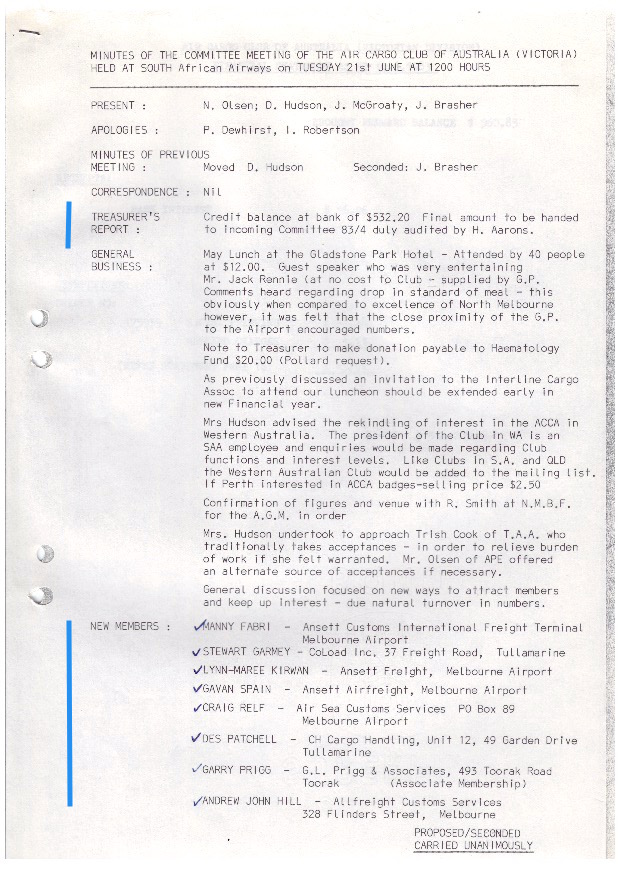 1975 Club Christmas Lunch
$5.00 all inclusive!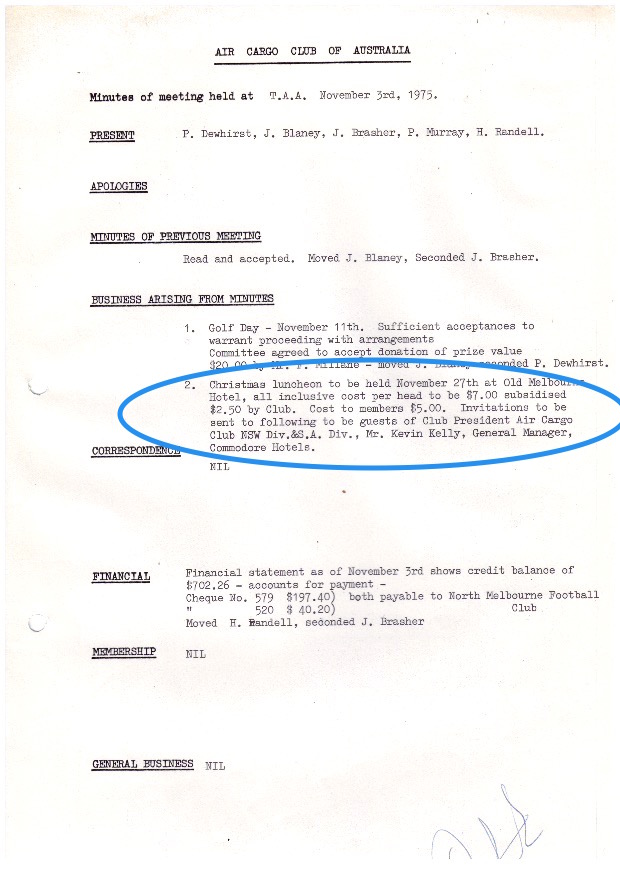 1996 Our first newsletter
And over $7,000 raised for charity!