Hi Everyone,
It's been a while since we last posted. Firstly, we would like to wish you all a very Merry Christmas and happy New Year and hope to see you in 2022 !
With that in mind we are going to kick off our first event of the year with our yearly Charity Golf Day for Cri Du Chat.
Please put Friday 18th March 2022 in your diaries as we will be teeing off at the HERITAGE GOLF & COUNTRY CLUB !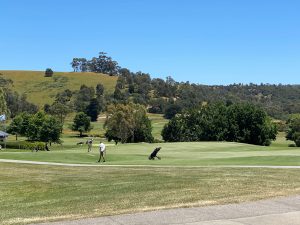 We will be playing the magnificence of the St John Golf Course; its sculptured fairways form a stunning vista at The Heritage's entrance and extend 6670 metres to the banks of the Yarra.
With an Australian Course Rating of 74 off the Gold tee, this championship par 72 course challenges at every turn.
Taking advantage of the Yarra Valley's natural contours, dazzling water features flow throughout St John while strategically placed slopes, mounds and traps make every hole a quest of its own.
St John's specially designed bunkers artfully guide players toward the green. Generous fairways, immaculately groomed greens, paved cart paths winding throughout the course and meticulous landscaping all add to a rewarding playing experience that is both attainable and captivating.
The course is located at 21 Heritage Avenue Chirnside Park. Victoria 3116 which is approximately 1 hour drive from Tullamarine.
We are pleased to announce that AGS is once again our major sponsor of the event!

We would like to hear from as many sponsors as possible to get behind this event. There is gold, silver & bronze sponsorship packages available as well as hole, NTP & Longest Drive sponsorships.
More details will follow in the New Year. In the meantime, you can contact us on our email
Again a Merry Christmas to ALL