The Cargo Club of Australia invites all members, guests and industry colleagues to attend our first business / corporate function of the year to be held at the Mantra Tullamarine. We have four guest presenters for the day and after their presentations they are available for an interactive Q & A session.
Proudly sponsored by 3DL
For more information about their services please contact
Chris Roberts
M: 0404091170
BONUS OFFER FOR CARGOWISE USERS UNTIL 31/8/18
Get started today with FREE CW1 web services setup* and receive a 10% discount on Wholesale Clearance and Sub-Contract Clearance services.
To take advantage of this Wisetech and 3DL Promotional offer, please contact your Wisetech Global Relationship manager today or 3DL at chris@3dlogistics.com.au
*Includes setup of e2e for any new or existing Cargowise One users for wholesale clearance services through 3DL.
SPEAKERS ON THE DAY


Freight & Trade Alliance will give us an update on all the latest and greatest going on in the International freight, logistics and supply chain industry as well as updates from The Australian Peak Shippers' Association (APSA) is the peak body as designated by the Federal Minister of Infrastructure and Transport performing a vital role in protecting Australia's export supply chain. More details of the presentation to come


We are pleased to have Paul Damkjaer Chief Executive officer of the CBFCA at our function and he will be giving a demonstration on the CBFCA Electronic Tariff, although a tariff, it has the AHECC which forwarders (export department) would find useful. Paul will also bring you up to date on the latest news with regards to Customs, Border Force and Quarantine issues and answer any questions you may have.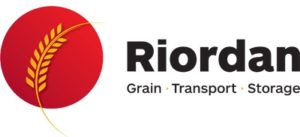 Riordan Grain who are member of the Australian Peak Shippers Association and a major exporter. In 2017, Riordan Grain exported about 200,000 tonnes in the container trade with the mobile bulk loading operation adding amassive 315,000 tonnes in exports. A further 250,000 went to domestic markets. Mark Lewis – General Manager will give us a presentation on Riordan Grains Supply chain in particular focussing on  their Victorian operation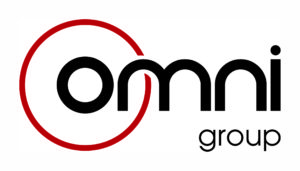 We have AAA Packaging a local Tullamarine company with offices throughout Australia & NZ  who are the packaging experts. If you are running a warehouse whether it a small operation or a large 3PL with multiple sites Australia wide you won't want to miss their presentation.
Are you aware of how much money you are wasting with an inefficient pallet wrapping method? Omni Group is renowned for developing 'The Perfect Pallet Wrapping Solution' which is guaranteed to save over 20% of your pallet wrapping costs and halve stretch film usage.
 Through decades of innovative we have created the most efficient, effective and sustainable pallet wrapping solution. This multi-award winning innovation saves our clients tonnes of stretch film waste per year as well as significant wrapping cost reduction.
 At Omni Group, innovation never stops. We have just released 'PerformX', the world's first unbreakable reinforced stretch wrap! Sounds too good to be true? Check out the live demonstration of this revolutionizing stretch film at the Cargo Club Business Networking Function!
WHEN: Wednesday 20th June 2018
WHERE: Mantra Tullamarine – Cnr Melrose Drive & Trade Park Drive, Tullamarine
TIME: 12:00 Midday to 3:00 PM
RSVP: 15th JUNE, 2018
COST: $75.00 Members & $85.00 Non-Members.
The function will provide a share platter, buffet style lunch, selection of cakes & slices for dessert, coffee, tea plus beer, wine & soft drinks with your meal. We look forward to seeing you on the day and also to continue networking after the presentations.
For more details, bookings and sponsorship opportunities please contact us by email aircargoclub1@gmail.com