The Cargo Club of Australia invites all members, guests and industry colleagues to attend our first business / corporate function of the year to be held at the Mantra Tullamarine. We have four guest presenters for the day and after their presentations they are available for an interactive Q & A session.
Proudly sponsored by 3DL & Insync Personnel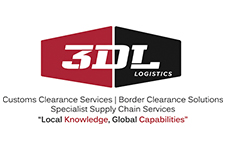 SPEAKERS ON THE DAY
Freight & Trade Alliance will give us an update on all the latest and greatest going on in the International freight, logistics and supply chain industry as well as updates from The Australian Peak Shippers' Association (APSA) is the peak body as designated by the Federal Minister of Infrastructure and Transport performing a vital role in protecting Australia's export supply chain. More details of the presentation to come
Neil Chambers will be updating everyone with the latest information around container transport, if you have been to one of our business lunches when Neil has presented you will know that he gives a very candid take on what is going on in the container transport industry and in-depth knowledge on the latest dealings with the three Melbourne Stevedores. We guarantee you Neil will light up the room!
We are pleased to advise that Emirates will be our second airline to give a presentation at the Cargo Club since our re branding from the Air Cargo Club. Stuart Stevenson will cover all the latest in their cargo routes and services and an interactive Q&A at the end of the presentation
We have the pleasure of welcoming Managing Director of BlueSky Accounting, Melad Aoun CA, who will talk to our group about the importance of having an Accountant who can provide strong advice in the areas of ASSET PROTECTION and TAX PLANNING. Melad has over 15 years' experience in delivering specialist business and taxation advisory services to Private Business, typically to the Transport and Logistics and Building and Construction Industries. Melad has built the practice to break the mould of a 'traditional' accounting firm and to redefine what today's business owners should expect of their 'trusted advisor'. As an alternative to either the 'Big 4' or suburban based accounting practices, the BlueSky advantage is encapsulated in providing high impact, no-nonsense, measurable advice to businesses with a turnover of $1m – $100m.
If you want a trusted advisor who will connect you with opportunities and networks, minimise your tax, improve your business and help you create real wealth, then this will be a unique opportunity to talk to Melad and his team.
WHEN: Wednesday 16th May 2018
WHERE: Mantra Tullamarine – Cnr Melrose Drive & Trade Park Drive, Tullamarine
 
TIME: 12:00 Midday to 3:00 PM
 
RSVP: 11th May, 2018
 
COST: $75.00 Members & $85.00 Non-Members.
The function will provide a share platter, buffet style lunch, selection of cakes & slices for dessert, coffee, tea plus beer, wine & soft drinks with your meal. We look forward to seeing you on the day and also to continue networking after the presentations.
For more details, bookings and sponsorship opportunities please contact us by email aircargoclub1@gmail.com